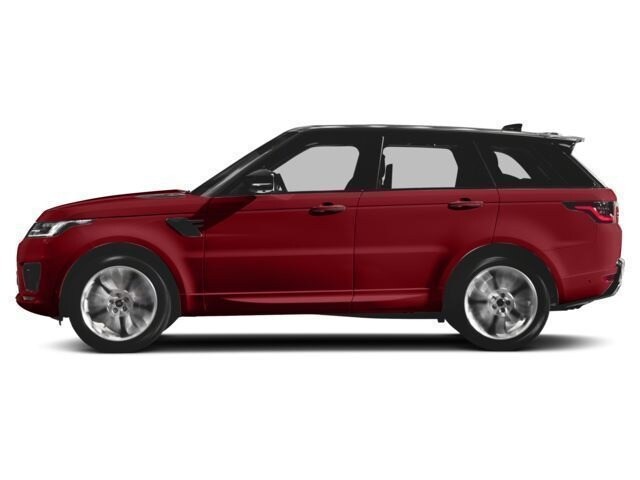 The combination of an SUV and sports-car-like performance is enough to make you pay attention. But when you find out that the 2018 Range Rover Sport has been upgraded even further, you may have to pick your jaw up off the ground. Howard Orloff, here in Chicago, is ready to help you find the Land Rover of your dreams - and that just might be the 2018 Range Rover Sport.
The supercharged V-8 engine can hit 60 mph in 4.3 seconds, a speed that's unheard of among normal SUVs. It can also top out at 176 mph, defying the laws of gravity as the spacious vehicle drives effortlessly down the highway. The 2018 model has an increase of 25-hp between 6,000-6,500 rpm, and 14-lb./ft. torque between 3,500 and 5,000 rpm.
If you do want to take the Sport off-road, you can expect it to shine. The base model includes height-adjustable suspension to help you clear rocky terrain, low-range transfer case, and not to mention, an array of traction control systems. Just turn the correct system on, and experience the vehicle in action. You'll be able to navigate rough terrain like never before.
Style-wise, differences include a new grille design, new 19-inch, 5 split-spoke alloy wheels, and more aggressive-looking front and rear bumpers. One of the most popular features is the vented carbon-fiber hood, which especially stands out if you choose the Carbon Fiber package. This particular package exposes the weave on a section of the hood - leaving a wide, charcoal-colored stripe down the middle. On top of the sought-after look the carbon fiber hood provides, it also reduces overall vehicle weight and improves cooling.
Take a look inside the 2018 Range Rover Sport, and you'll be as equally impressed as you are with the exterior. The unique Supersport front seats can be adjusted 14 different ways, are compact, freeing up room for passengers in the back seat, and are light-as-can-be, contributing to the Sport's agile nature. The twin-screen infotainment system is also a highlight, made up of two 10-inch touchscreens set within a buttonless dashboard. Another convenient interior feature is the auto-dimming rear view mirror, which gives you a clear view of what's behind, without the normal glare.
As you upgrade to one of the additional six Sport models, you'll discover additional features that will make your vehicle safer, more stylish, and more efficient. Here are a few of our favorites:
Power Folding & Heated Door Mirrors
Fold the mirrors in to protect them by simply pressing a button, or set them to fold automatically when you lock the vehicle's doors. They also have a heat option, which is great for melting ice and snow off your mirrors in inclement weather.
Memory Front Seats
Set your preferred seat position - then forget it. You can save multiple presets, the ultimate convenience for when two or more people drive the vehicle.
MeridianTM Surround Sound
Get the experience of a live performance through 19, strategically spaced speakers.
Drive & Park Safety Packages
Give yourself peace-of-mind with features like Blind Spot Monitor, Traffic Sign Recognition, Rear Traffic Monitor, and more.
Take a look at our current inventory, and then contact us at 888-252-3102 for more information.  We're more than happy to assist you in the search to find your new vehicle.