"Every Employee is Responsible for Every Customer Experience"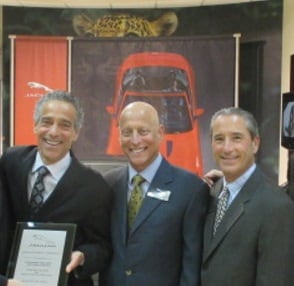 It has been over 60 years since our dad established our dealership, which used to be located at Cicero and Fullerton for its first 30 plus years.  During our early years of working for Howard, the three of us watched how he valued and took care of his staff, which has translated into how we try and run our business today.  He always believed, if you take care of your employees, they will take care of our customers.
Now the three of us share an office, so a lot of togetherness, and a lot of hard work in always making sure that family comes first.  Howard always taught us the value of family, and how important it is to support each other through thick and thin.
Now as the years have passed we are all so proud to carry on the great ideals that Howard has always followed throughout his life.  All of us are here to help our staff provide the best customer service in the industry to you our guests.
What Our Recent Customers Say
Hours
Monday

9:00am - 7:00pm

Tuesday

9:00am - 7:00pm

Wednesday

9:00am - 7:00pm

Thursday

9:00am - 7:00pm

Friday

9:00am - 7:00pm

Saturday

9:00am - 5:00pm Sales Only

Sunday

Closed
Land Rover Chicago
Get Directions