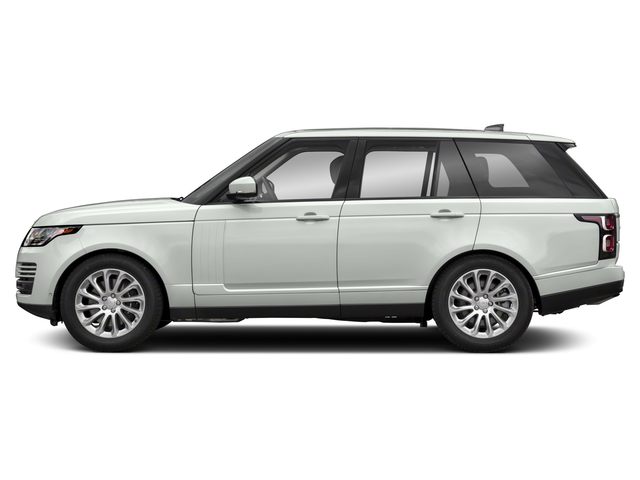 One look at Range Rover's plug-in hybrid electric vehicle and you'll be questioning if it's even electric. The charge port is only found after some searching, behind an extremely well hidden flap on the front grille. There's also a minuscule mention of "P400e" hides under the model designation, but when we say minuscule, we mean it.
Despite looking like a "normal" Range Rover, the plug-in hybrid electric vehicle can seamlessly transition back and forth between electric and internal combustion power mode while in motion. All you have to do is push a button. Or, you can let it go back and forth automatically - meeting load demands by letting it choose the best mode for the job. Our Chicago associates are experts on how it works and will help you understand each and every detail.
It's helpful to know that it pays to start your journey by entering your destination into the navigation system. That's because the P400e's electronic neural network can factor in traffic conditions, topography of the route, and the amount of stopping and starting involved, in order to use the two modes most efficiently. It also highlights the nearest charging stations, which is essential if you want to stay in electric mode. Another option is to select the Save mode on the console touchscreen if you want to use electric mode later on in your drive.
You may be able to detect when the engine switches from electric to motor if you pay close attention, but chances are you won't - it's that quiet. Simply push the button in the center console to switch to EV mode. The 2019 Range Rover PHEV gives you the ability to drive 31 miles in fully electric mode, making it the ideal mode for city driving. Then, it can be completely charged in as little as 2 hours and 45 minutes, depending on your local power supply.
It works brilliantly both on and off road, too, since Land Rover's Terrain Response system has been recalibrated to work just as well with the electric motor. So don't hold back, this 2019 PHEV is ready for action.
You can also play with the Sport mode of the vehicle to get maximum driving performance. You may not think electric vehicle and maximum driving performance go hand in hand, but the 2019 Range Rover PHEV is here to change your mind. Even with the range of different modes, the PHEV holds an impressive 398 horsepower and hits 60 mph in just 6.4 seconds.
Along with the myriad of benefits you receive with a hybrid vehicle, you also get the same model upgrades as all 2019 model year Range Rovers. That includes subtle changes to the exterior design and more noticeable, lush changes to in the interior cabin.
If the new 2019 Range Rover PHEV sounds like the vehicle for you, reach out to us! Our team at the Howard Orloff dealership in downtown Chicago will gladly answer your questions and get you additional information. The vehicle hasn't hit our lot yet, but give us a call at 888-914-1827 if you're interested in a test drive once it arrives.