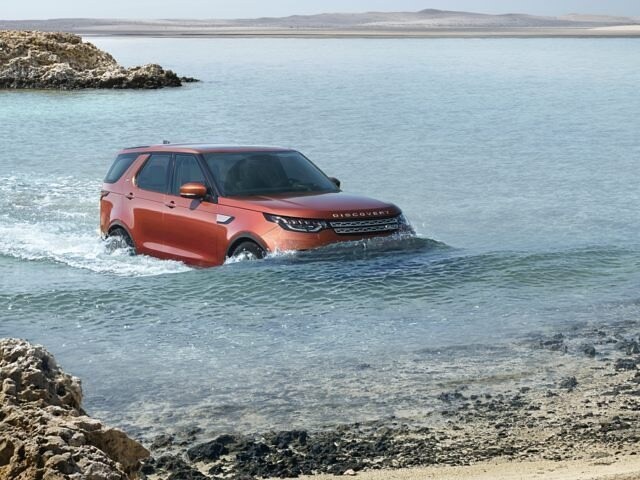 There are countless reasons to go with a certified pre-owned land rover over a typical used land rover. One of the biggest reasons? All certified pre-owned land rovers go through a detailed, 165-point inspection and safety check.
You can't beat that. Knowing that your certified pre-owned vehicle is as good as new - and ready for anything the road might throw its way is priceless. On top of that, you'll get 24/7 roadside assistance and a warranty up to 7-years or 100,000 miles. Simply put, it's a deal you can't pass up.
Browse our current certified pre-owned Land Rover inventory to view a vehicle selection of varying years and models. You can even narrow down your search by mileage and features, which will ensure you find exactly what you're looking for at Land Rover Chicago.
165 Multi-Point Inspection - Each vehicle is carefully inspected for safety, electrical and mechanical condition, paintwork, interior, and engine health, and taken on a final road test before a Land Rover Technician signs off on it. If a vehicle doesn't pass all 165 checks, it does not get approved as certified pre-owned. 
24-Hour Roadside Assistance - Land Rover Assistance gives you complete peace-of-mind at all times, since you're covered 24/7 and for almost any issue that arises. You'll have continuous access to roadside assistance throughout your entire warranty period.
Up to 7 Years/100,000 Mile Limited Warranty - With the warranty, you'll be covered for up to 7 years, or until you hit 100,000 miles. Land Rover Trained Technicians will address sudden and unexpected repairs, along with mechanical or electrical failures - and those repairs will never trigger a deductible.
Transferable Warranty - If you decide to sell your certified used Land Rover, you can fully transfer the warranty over to the new owner.
Land Rover Technicians - When you trust your Land Rover to a more experienced technician, your vehicle is automatically in better hands. That's why we provide trained Land Rover technicians, who use specific tools and diagnostic equipment, to service your Land Rover. They'll deliver the level of skill and attention to detail that your vehicle deserves.
Vehicle History Report - Ask for a history report to review if the vehicle has had previous accident damage and to see a multitude of additional details.
Road Test - One of the last steps before a used Land Rover can be deemed certified pre-owned is to take it out on the road. A Land Rover technician will assess each and every system to make sure it's ready for day-to-day driving. The suspension, brakes, engine, and transmission are a sampling of the characteristics assessed.
If you're interested, check out Land Rover Chicago's certified pre-owned inventory, or give us a call at 888-650-5048.