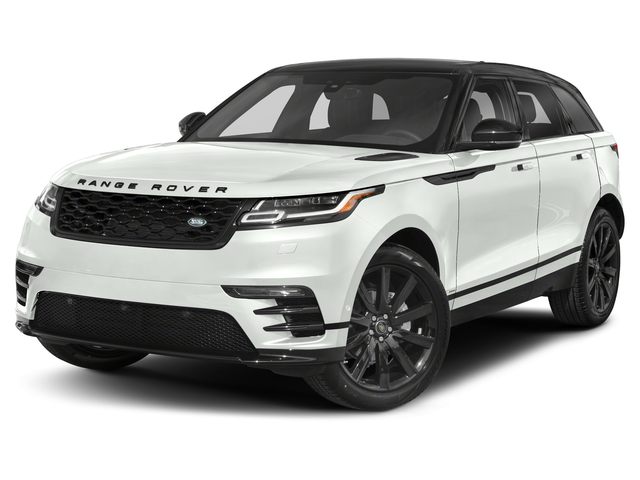 Do you want a vehicle that can do it all? Of course you do. That's why you're interested in the new 2019 Land Rover Range Rover Velar.
The Range Rover Velar is striking, capable, and thrilling - all at once. Striking due to its flush door handles and foil-stamped grille. Capable of cruising down the highway or navigating winding back roads. And thrilling, because of the adventures that all-wheel drive promotes.
The inside is just as striking as the exterior, exuding a clean minimalistic feel with a touch of warmth. Elements of wood and leather tone down the modern elements perfectly. In the center of the console two large touchscreens dominate the landscape, frameless and glossy black when the vehicle is not in use. The top is used for navigation, entertainment, and more, while the lower screen is used for climate. The lower also houses two twist-and-push knobs that control driver and passenger temperature, as well as the seat heaters and massage features.
You'll be awed by another touchscreen feature, the configurable, interactive display. If you need the navigation handy, you can swipe the music controls to the lower screen and move the navigation up top. It's easy to customize the two screens to house whatever controls you need in the moment.
New in the 2019 model is a larger fuel tank for the V6 engines. It now holds 21.6 gallons rather than last year's 15.6, resulting in fewer gas station stops. Apply CarPlay and Android Auto are now available, and the Adaptive Dynamics system comes included in the standard package.
The 2019 Velar is available in six different trims, which guarantees you'll get the options and configurations you want - and all the features you need. The engine, wheels, seats, speakers, and sunroof are a few of the upgradable options you have. The driving and handling vary depending on which engine is included, the standard 2.0-liter turbocharged inline 4-cylinder (247 hp), 3.0-liter supercharged V6 (380 hp), or the 2.0-liter turbocharged diesel (180 hp). With any of these three, though, curves and maneuvers can be handled with confidence.
At Howard Orloff, we have a large selection of 2019 Velars that you can browse online or at our showroom. Different trim packages, paint colors, and prices are represented so you can see every detail before making a decision.